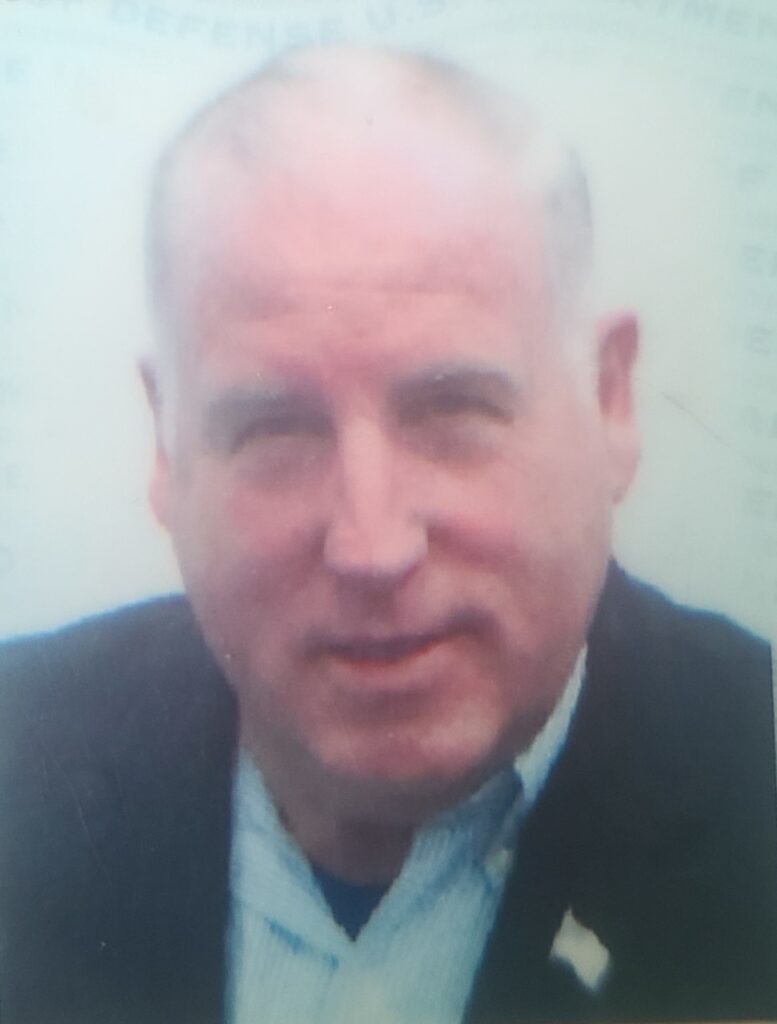 An Azimuth to Find Your Way Home
from SGM (Ret) Brendan "Duke" Durkan
President, Hardrock Charlie Foundation
(originally appearing in the US Army Ranger Association newsletter)
The best decision I ever made was to enlist in the U.S. Army at the tender age of 20 and then quickly realized that I wanted to do more than just be an Infantryman. I pushed myself to become a Paratrooper (Airborne), which served as the stepping stone I needed to volunteer as an Army Ranger. Being a Ranger has given my life purpose and has defined who I am as a man. The Ranger Creed is something ingrained into my values, and to this day, it guides how I approach all situations and how I strive to behave in all my relationships.
I retired in 2014 after serving 32 years as a Ranger, and to say the transition to civilian life hasn't been easy is an understatement. Although I have been fortunate to start a second career, I still miss the deep bond and daily comradery with my fellow Ranger Brothers. I have experienced a lot of anxiety learning new things like picking health and other benefits and conducting myself in a corporate office environment. My girlfriend is a Vice-President in the Human Resources field, so I have a built-in executive coach … which helps, but she often says that I am "her worst HR nightmare" and to "stand down, Sergeant Major!"
So like many of you who have seen combat, I suffer from some PTS (and a big reminder to all of you – -there is no D, it is not a disorder). To this day, if I am driving and one of those flash traffic cameras goes off, I feel the adrenaline kick in, and I find myself immediately going into fight mode. I often have restless nights and little sleep due to all the fights I'm in with our enemies and all the dangerous missions I'm executing in my dreams.
Why am I being so open? Because I know many of you have the same sentiments and experience some of the same things. Yet, we think or believe that it is just "us." To illustrate this, I'm sure many of you were as deeply troubled as I was with the recent pull-out from Afghanistan.
Those three weeks were extremely hard on me. I helped establish early operations in Afghanistan and served numerous tours there with nation-building and training Afghan Security Forces. I got to know many Afghan Soldiers well, and I learned first-hand how merciless and barbaric the Taliban really could be. So I was worried for a lot of the good people there, and I was devastated at the recklessness with which our current administration and top military brass planned for (or really the complete lack thereof) and executed the mission. I mean seriously, you learn in 'Army Logistics 101' to always remove our citizens first and you never let weapons and equipment get into the hands of the enemy. It reminds us all of the fifth stanza of the Ranger Creed … and just writing that made my blood pressure rise!
In addition, like many of you, I was enraged when we lost 13 fine service members to a suicide bomber, which affected me deeply – I felt depressed, rage, restlessness, and a deep sense of loss. I wasn't able to concentrate as well at work, and I was definitely short-tempered with my loved ones at home. I was frustrated that many people around me couldn't truly understand what I was going through. But what did help me were two things: (1) I connected with several of my Ranger Brothers who, even with no words being said, instinctively knew what I felt, and (2) I partnered with some friends who were prior military and, like me, just wanted to do something to help. These friends and I all did tours in Afghanistan and together, we were able to use our networks to help many Afghan families flee to safety. While it was tiring work over many days, I am proud that I took action and did something. I believe that the mission there was not done in vain because we kept the 'wolf at bay' for 20 years.
Again, I know that many of you can relate to what I'm saying and I know for sure after an experience I had this past May (2021). A few Rangers via Phantom Airborne planned a water jump at Lake Dora outside of Orlando, Florida, and as word soon spread, more Rangers signed up. Thus, it rapidly turned into a Ranger Water Jump out of a WWII C47 into a Hardrock Charlie Company Ranger reunion. What began as one chalk became eight chalks with over 80 prior Rangers participating. It was amazing to connect with Brothers I hadn't seen in a long time and to meet some new Brothers for the first time. The bond was immediate and deep, and powerful conversations started flowing. These conversations led to something important; we discovered that many of us were struggling with the same things, yet too many of us felt we were going it alone and didn't know where to turn.
Immediately we sprang into action and provided those who needed it with the contact information of Rangers and others we knew who could help, and referrals were made to several of the wonderful Ranger organizations to contact for support. And from this experience, several of us who are very close to this day formed a new, more tactical organization, called The Hardrock Charlie Foundation, Inc. We wanted to be able to immediately help those struggling with issues like I have shared at the platoon/company level, as well as with other forms of assistance that both currently enlisted and retired Rangers and their families need. It was such a huge hit amongst all who were able to make it, the demand has risen to do it again this year (May 2022). I'm excited to be a part of this organization, as well as others I am involved with, because it gives me purpose and a way to do my part to help my Brothers in need.
In closing, the overarching message I wanted to impart to all of you is that you do not need to struggle alone! Make an effort to keep in contact with your Ranger brethren and reach them, especially if you need to talk or need some help. It's important to remember that we share a deep bond that often others don't understand. We are your HOME and always will be.
My hope is that my message, like the azimuth on a compass, helps you find your way … RLTW!